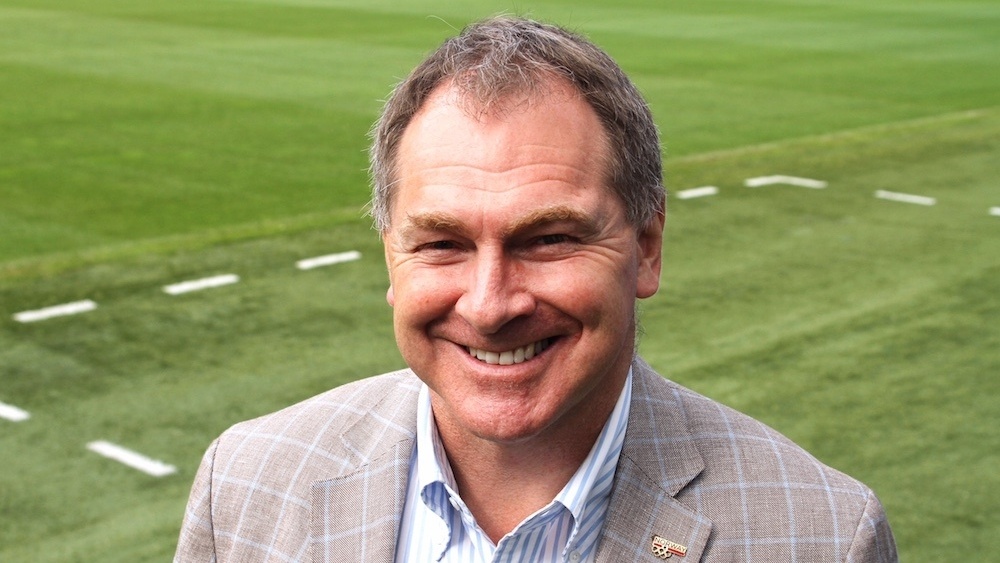 In the season of numerous sports championships, we just had to share this insightful piece on Norway's journey to sporting greatness. In it, Inge Andersen lays out the 11 crucial components that make up the Norwegian approach to performance leadership. It's a must-read for anyone looking to achieve excellence in any arena.
My experiences with performance leadership
In this article, I'd like to share my experiences with performance leadership and competitive development in international elite sports.
Reflecting upon my tenure as national coach and Secretary-General of the Norwegian Olympic and Paralympic Committee and the Norwegian Confederation of Sports for more than a decade, I have summed up the 10 most critical factors I believe made Norway a successful sports nation.

I have been a professional coach and sports director for cross country skiing for a total of 25 years. Twelve years as coach and 13 years as Secretary General of the Norwegian Olympic Committee.
To illustrate the starting point of the modern Norwegian elite sports adventure, I would like to describe the situation we were in at the time in 1988.
Read also: Sustainable Leadership is Not for Sissies
From Good to Great
During the Winter Olympics in Calgary, Canada in 1988, Norway took three silver, and two bronze medals, and no gold medals. Just as a comparison, India took two medals in the Olympics in Rio last year in 2016, one silver and one bronze.
Only 6 years later, Norway was the best winter nation at the Olympic Games in Lillehammer, Norway in 1994. Twenty years later in Sotchi, Russia, Norway was still the best nation.
In 2017, the organization «Greatest Sporting Nation» concluded that Norway is the best sporting nation in the world per capita. Norway is ahead of large sporting nations like USA, France, Germany, Canada, Italy, Russia and China. The population of the United States is 60 times greater than that of Norway: 300 million versus 5 million inhabitants.
Norway, with its population of only 5 million is – particularly in winter sports– a sporting superpower amongst the 207 nations competing in the Olympics. Norway has won the most medals in the history of the Winter Olympic Games. Norway has won 118 gold medals, 113 silver medals, and 101 bronze medals: in total, 332 medals in the Winter Olympic Games.
A consequence of the development of a new and modern elite sports culture in winter sports was also the strengthening of our performance in summer sports. In the Summer Games, Norway has won 56 gold medals, 47 silver medals, and 46 bronze medals: in total 149 medals.
All together Norway has won 481 medals in the history of the Olympic Games. Of these, 174 medals are gold.
The question is, how did we manage to pull ourselves together for the Olympics on home ground in Norway in 1994, and still keep the momentum going decades later?
Read also: How diversity leadership creates energy in organizations
How Did Norway Become the Best Sporting Nation in the World?
I would like to mention eleven factors that I believe have been essential for Norway's success.
1. Long term

vision and goals

To achieve goals you need to define them very clearly. Be specific. Regardless of how small or large they are, they need to be placed on a timeline and communicated over and over again with the athlete. Both sides have to believe that it is realistic to achieve those set goals. The environment must let passion live to the fullest. It has to be a shared passion where each puzzle piece of the support team understands its importance in the whole picture for reaching the goals.
2. Quality training
As the leader, I must be responsible that the quality of training is the best it can be and that progress is constantly being measured to be heading in the right direction according to the set timeline. We have a saying in Norwegian sports, that «to be a champion and win medals, you first have to become the world champion of training.»
3. Passion
My motivation as coach and leader comes from my heart. It has been and is, a passion for my work. Passion is created in our hearts and minds and gives us meaning in our lives when we can work with what we love. There I have been very fortunate as I enjoy working with people and I am a true believer in teamwork. My job as a coach or leader is to provide the following:
Complimentary skills within the group. Different mindsets, personalities
Encourage enthusiasm and a positive outlook. Set the tone.
Build a community feeling of achieving goals together.
Allow for innovation
4. Integrity
Our values must be shared and understood by all. Ethical values are fundamental in building a solid foundation to build upon. The athlete and support team need an internal compass to steer actions in the right ethical direction.
5.
Experience of Excellence
To develop a culture of winning and creating champions, the aim for excellence must always be present. There needs to be genuine quality in the work performed by all. It can be as basic as making everyone look forward to going to work every day. A leader needs intuition and the courage to use it to solve conflicts, and needs to avoid using energy on negative behavior. Take notice when someone is doing something good – be generous with positive feedback.
6. Innovation
Innovation is vital to secure future performance. The leader must lead the way by being open to new ideas and technology.
7. Women Empowerment
Women empowerment: equality between the sexes is paramount to securing future success. Nobody should be in the shadow of their counterparts. There is a great potential for creating champions when including the entire population.
8. Knowledge
Knowledge: the most important investment made in Norway was creating a national center for elite sports. Gathered under one roof was the knowledge, skills and human resources for all sports at the highest competing level. Based on the positive results of this focus, we have established an additional 7 competence centers throughout Norway. These cooperate with our universities to share knowledge and data. In essence, this means that we have committed to a common training and leadership philosophy regardless of where athletes live in the country. The best athletes train together - skiers, runners and kayak paddlers. This encourages a new generation of athletes to focus on their future chances of becoming world champions.
9. Economic Funding
It is important that the nation and national Olympic committee prioritize funding to be used where there is potential for excelling in certain sports and focus where the chances of winning medals are greatest.
10. Empathy
Based on my experience as a coach and a leader, I value the importance of
Listening to what the athlete says
Looking at what the athlete does
Creating security
All of this is about enabling the individual to realize their dreams through the best competency available.
11. Combining education and sports
There are long traditions for young athletes ages 15 to 19 to both train as athletes and receive an education, with many studying part-time at universities and colleges throughout their sport careers. We have a number of sports focused high schools all over Norway where top young athletes get to organize a holistic and good life while pursuing a sports career and education.
This approach also gives young people access to skilled coaches in a particularly important development phase.
Conclusion
As leaders, it's our job to facilitate an environment and culture for top performance. I think Sri Sri Ravi Shankar puts it well: "We need to give people a vision. Those who have a vision or a dream can go ahead and develop society." Having a clear vision is one of the single most important factors for achieving success in any area. Add passion, belief, and cooperation to the equation, and you have a winning formula for reaching your goals, that can be referred to as Inclusive Performance.
[This blog post is based on a speech I gave to the Global Leadership Forum in Bangalore, India in November 2017. The event was hosted by The Art of Living International, The International Association for Human Values and The World Forum for Ethics in Business.]
First published: January 30th, 2018
Republished: January 21st, 2023